Have you ever had one of those days when you have like....

ZERO

stuff to blog about?
So you resort to stuff that you would be better off not showing to the entire world?
Yeah, today is one of those days, for me. Or rather, nights! So, after drinking a gallon of turpentine, I thought I would show you a few scenes of the last time I was at Niagara Falls.


First, I sort of checked the place out.... familiarized myself, basically.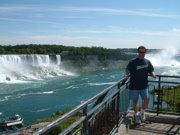 Then I thought it would be neat to try and stick my entire head
INTO
the Canadian side of the Falls, horizontally.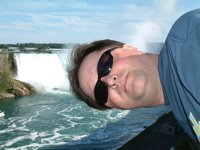 Then I did some LSD on Main Street...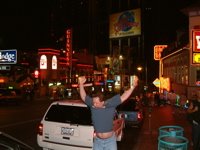 Then I tried to ride a Harley-Davidson in an indoor environment....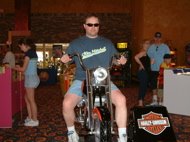 Then I pretty much.... well.....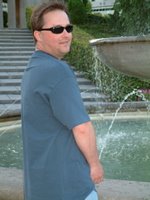 Then I said to myself.... I should

never

have posted this blog.
YOU HAVE HEREBY LOST ALL OF YOUR CREDIBILITY WITH US, CIPRIANO!